It began innocently enough in 2000, when the Strom Auditorium was brand new and the Camden Hills were alive with The Sound of Music. My son was cast among the 5 young Von Trapps who were not yet in high school. Things were pretty chaotic, and by that, I mean that there were literally no chairs installed for the audience a few days before opening night, and professional construction crews were hammering the real walls while students were hammering the set walls, and the cast was trying to sing over it all without those nice wireless microphones that came later. Since none of the younger members of the Do Re Mi club were driving yet, and they were in alot of scenes, we parents aka chauffeurs were around alot. I could see that I'd better get busy fast or I was going to be backstage, pretending that I could actually sew or paint or, worse, build something. That's when I took the easy route and became the production photographer. Ever since then, I've watched one amazing feat after another as students, under the technical direction of Rick Ash, make whole worlds literally rise up before our eyes. Some winter day when I have the time, I'll gather some photos of the amazing sets from past productions for another post. But until then, know one thing. They all start out as a sketch, a pile of plywood, collections of odds and ends from previous productions, and endless wires and lighting equipment that only a senior techie understands. The transformation from random object to an essential part of a story on stage is part tech, part hard labor, part community and part magic.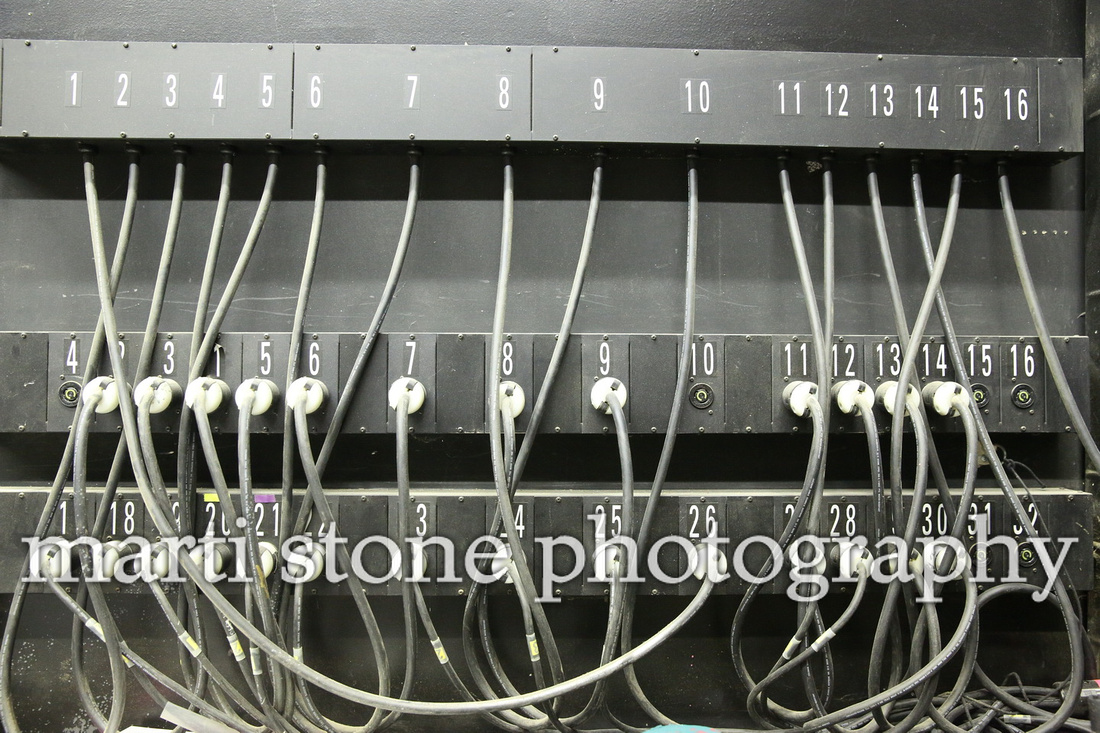 Up next at Camden Hills is Shrek, The Musical, which opens November 8th. Plenty of publicity is out there now or will be coming soon with all the details and photos of students both onstage and off. Check back just before opening night for a sneak preview of the show. In the meantime, here are a few examples of Shrek Tech that won't be in the press releases.
Shrek's rehearsal gloves. The official gloves are saved for final dress rehearsals and performances.
Noses and whiskers line up at the ready
The pit orchestra includes students and professionals. Here 3 of the principals rehearse vocals with members of the pit. At the center is Glen Sargent. Note that he is playing three instruments. At the same time and in the same room, other actors were lining up for their headshots, which are displayed in the professional theater tradition during the run.
A dragon in the making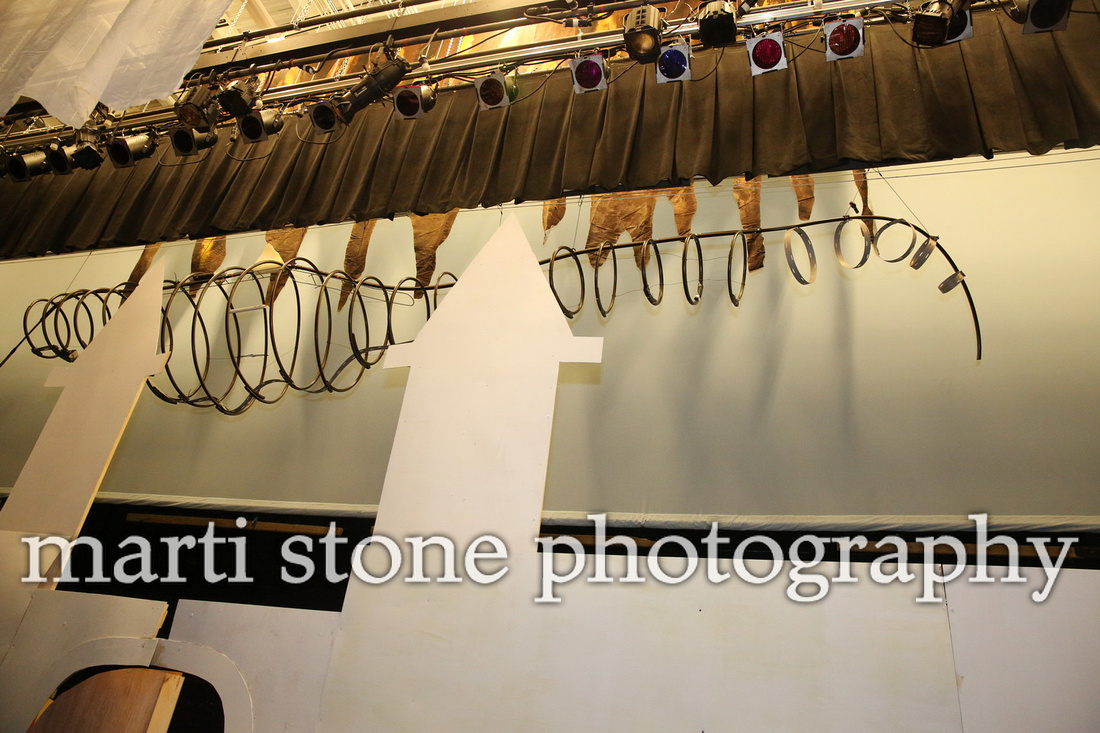 The dragon apparently has quite an entrance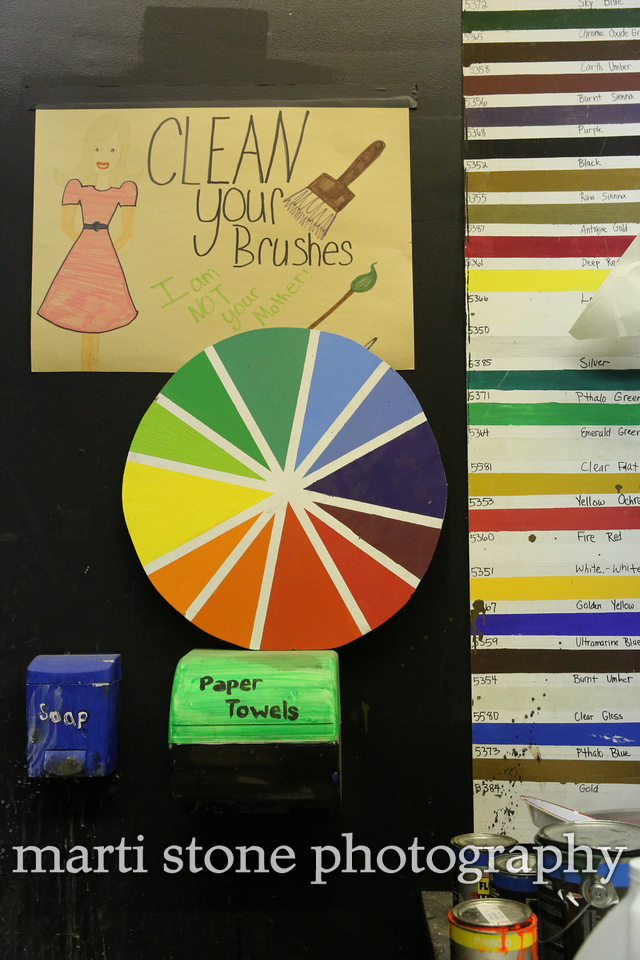 So little time, so much painting to be done.
This is a typical hair-and-makeup call backstage. This show, The Phantom of the Opera, was performed by 2 CHRHS casts in 2011.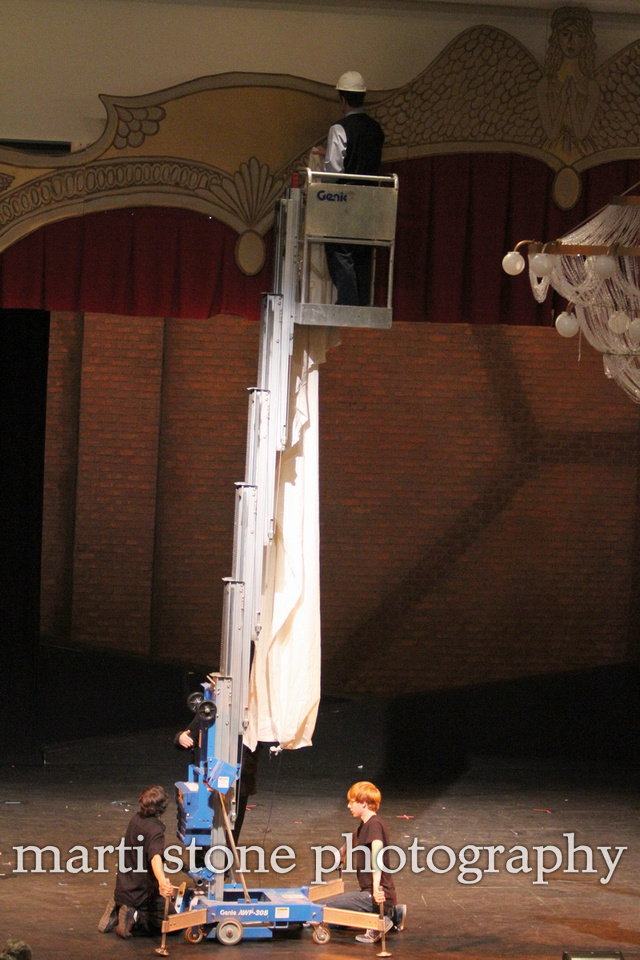 Rick Ash, technical director and technical theater teacher, gets a lift on the Genie to make an adjustment to the Phantom set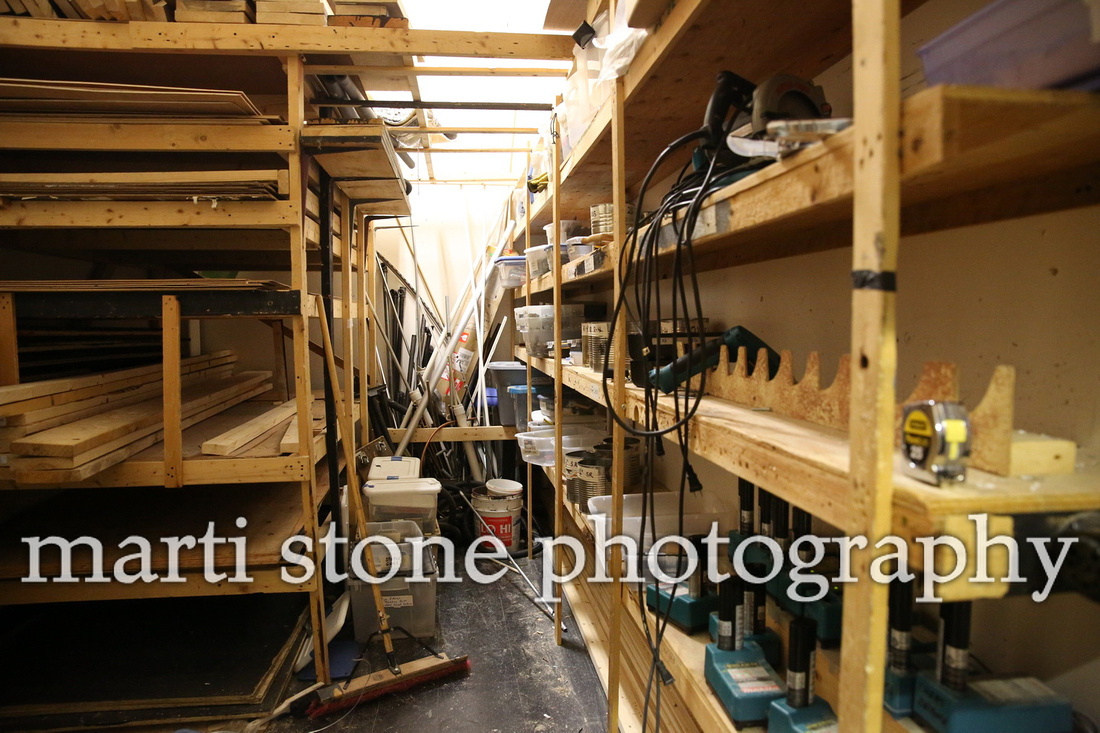 Tools and wood storage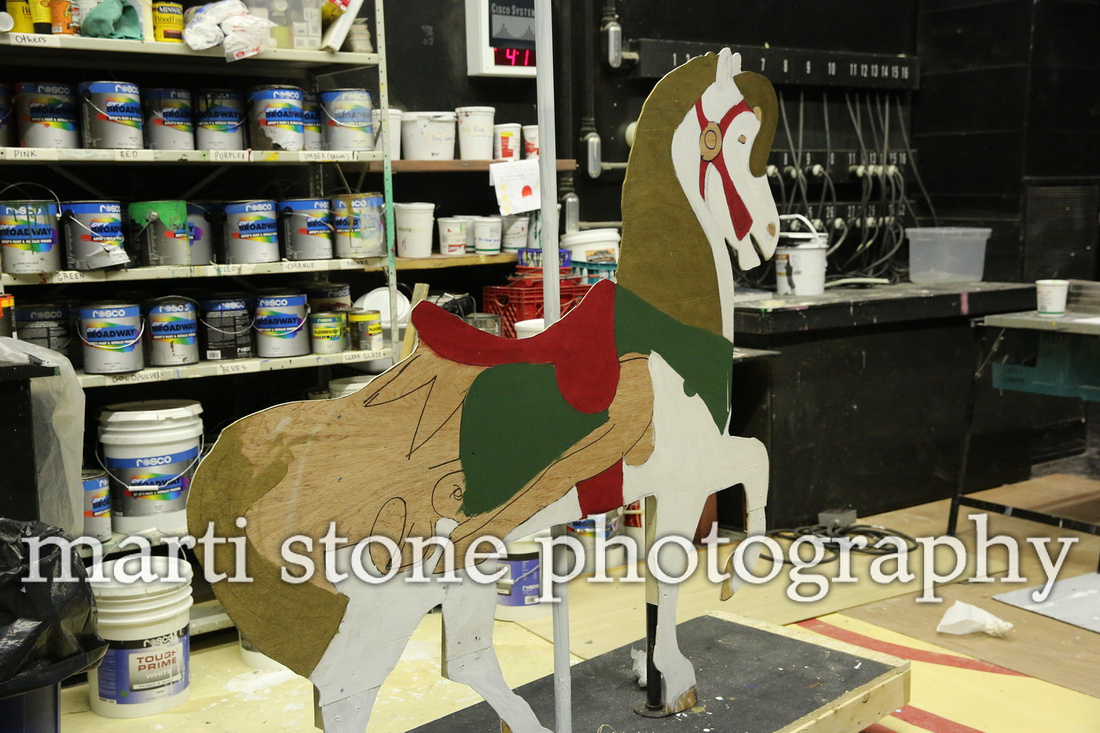 Those curtains are heavier than you think
With apologies to Kermit, it ain't easy singing in green either. Jacob Corney will play Shrek.
It looks like the stress of directing the musical has taken a toll on Kim Murphy this year
Kim may have gained a few pounds, but at least she still has her head. I hear that these legs belong to Duncan Hall. When I find out where his head has gone, I'll come back with some production photos. Until then, many many nods to everyone who paints, drills, collects props, makes costumes, plays in the pit, moves furniture in the dark, builds yet another castle.... not to mention those who design sets and lights and master sound. No show goes up without you.