How many healthcare photographers have a portfolio that also includes professional musicians, prisoners, weddings, high school drama festivals and even a goat on a horse? Then again, how many hospitals have a photographer with extensive previous experience as a psychiatric nurse practitioner? I've always been interested in art and healing, and my frequent work with Pen Bay Healthcare and MaineHealth has given me plenty of opportunities to put the two together. Few things say "we care about a healthy community" better than an event such as the free screening of Toxic Hot Seat, an HBO documentary film by Kirby Walker and James Redford. Presented at the Strand Theatre by the Environmental Health Strategy Center, in collaboration with the Pen Bay Healthcare Foundation, the Professional Firefighters of Maine, and the Camden International Film Festival, the film examines years of corporate deception by chemical and tobacco companies and resulting misunderstandings that have led to alarming levels of toxins in our homes and bodies.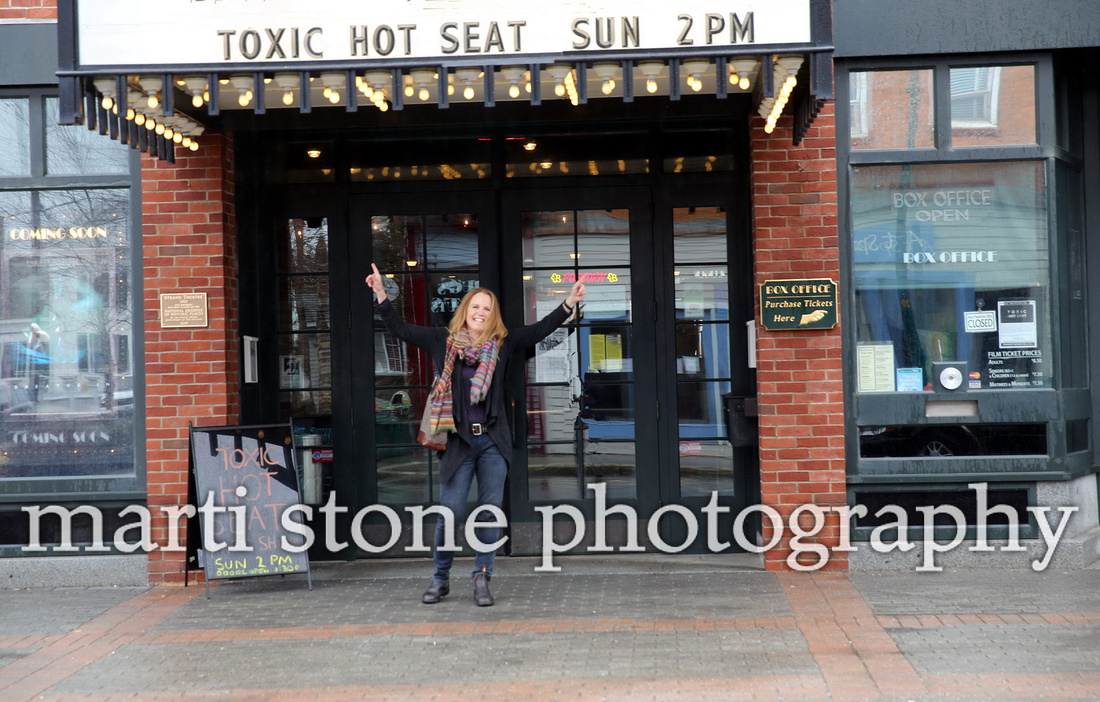 Kirby Walker, one of the filmmakers, traveled from San Francisco to discuss the film at the Strand and at SPACE Gallery in Portland
The Environmental Health Strategy Center, based in Portland, provided more information and opportunities to become involved
Patricia Callahan, investigative reporter for the Chicago Tribune, was one of the principals featured in the documentary.The Tribune's "Playing with Fire" series won several national awards and has been used to substantiate many ongoing efforts regarding manufacturers' use of toxic flame retardants in household furniture.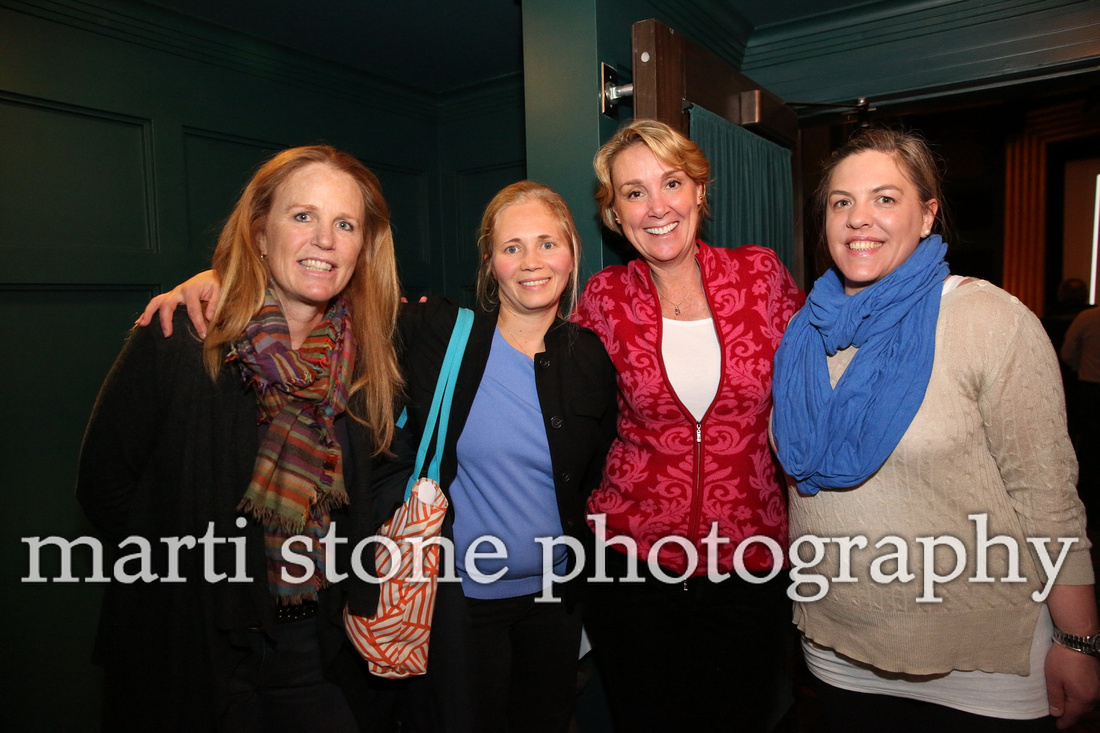 (from left): Kirby Walker, filmmaker; Hannah Pingree, former Maine Speaker of the House and one of the activists featured in the film; Betsy Salstonstall, Manager of Community and Planned Giving at Pen Bay Healthcare Foundation; and Sarah Ruddy, Executive Director of the Strand Theatre.
Many local fire fighters attended the screening and received recognition from the panel and the audience. They gathered before the show with Pingree and Walker.
Hannah Pingree, a former Maine legislator, long-time advocate and parent of two young children, is featured in the movie. In one scene she is testifying before the U.S. Senate Environment and Public Works Committee in 2012. This line received a burst of spontaneous applause from the Strand audience: "I don't trust these companies to tell the truth about these chemicals and I don't think the American public or you, as senators, should either."
A panel, moderated by Pingree, offered a Q and A session after the screening. From left: Hannah Pingree; Mike Belliveau, Executive Director of the Environmental Health Strategy Center; Ross Endicott, flame retardant free furniture designer and owner of Endicott Home Furnishings; Dr. Susan Shaw, founder and president of the Marine Environmental Research Institute, Caroline Knight R.N., clinical research specialist at Pen Bay Medical Center, and Kirby Walker, filmmaker.
Dr. Susan Shaw is the founder of the Maine Environmental Research Institute in Blue Hill and Professor, School of Public Health, Environmental Health Sciences, Albany, State University of New York, Albany. Known for her work related to the impact of toxic chemical exposure on wildlife and human health, she is studying occupational exposure to toxic chemicals among fire fighters.
Cynthia Hyde hosts a reception after the screening at the Caldbeck Gallery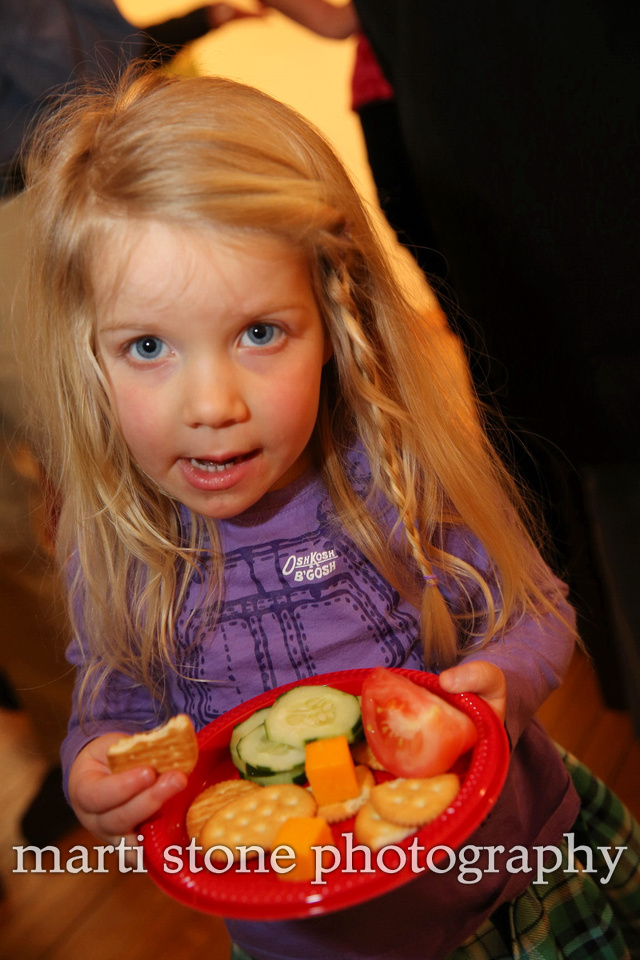 In the end, it's all about Naomi (above) and her generation. Will you take a stand or remain in a Toxic Hot Seat?
(Complete photo gallery HERE)