As the Oceanside High School cast gathered for warm-ups before a performance at the Class A Maine State Drama Festival, their director passed a question around the room. "What line speaks to you today?" Each actor responded with a line from the play, using expression and feeling. The energy in the room grew. I wasted no time in stealing her idea (thanks Alison) and asking myself, as I photographed the festival, what did each play say to me? Unlike the judges at this competition, I wasn't charged with scoring or evaluating anything. My comments make no knowledgeable references to scripts, quotes or awards. Information like that is readily available from people who actually know something about drama and from the press and The Maine Drama Council. I brought nothing to the exercise other than extensive experience in photographing performing arts and the ability to eavesdrop and observe. Here's what I saw, in order of performance: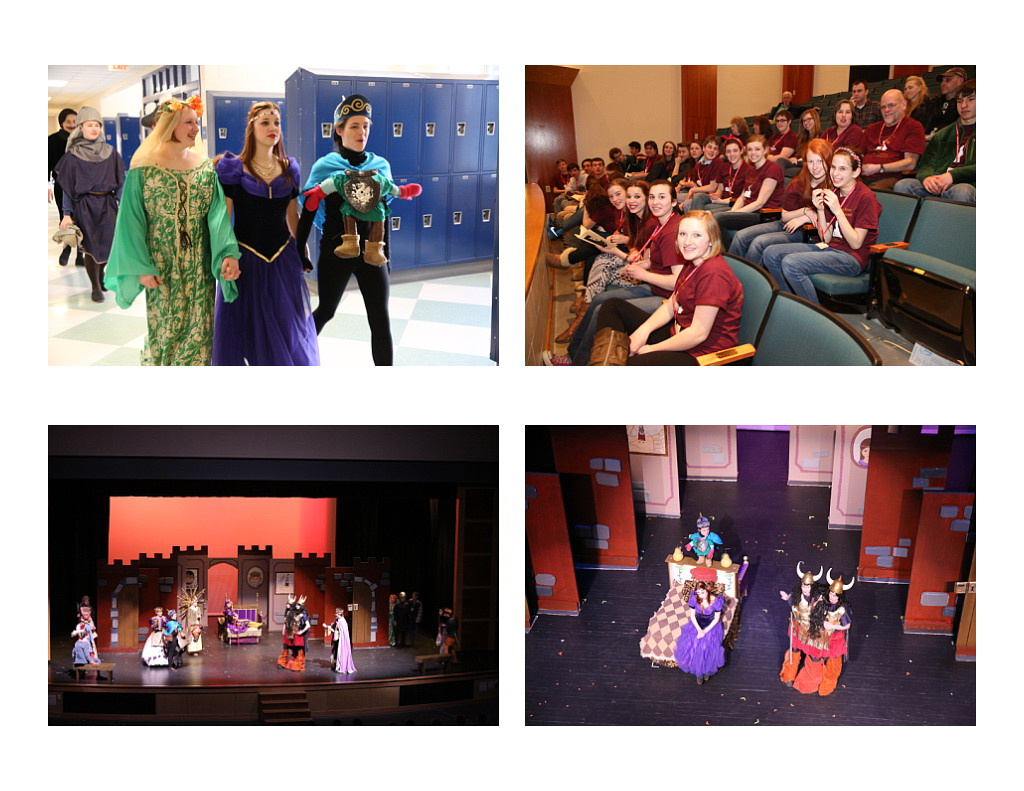 Tragedy of Tragedies ; or, the Life and Death of Tom Thumb the Great
presented by Skowhegan Area High School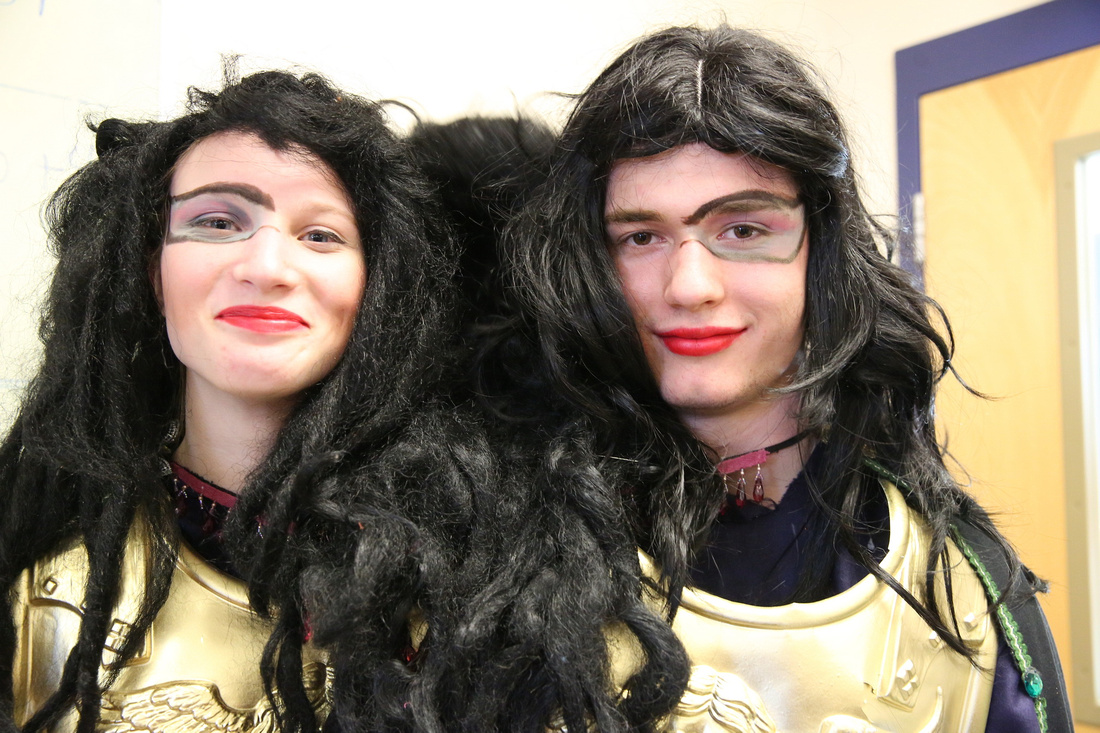 THE TAKEAWAY: TEAMWORK PREVAILS and GO OUT THERE AND HAVE FUN WITH IT
Scenes from: Mother Hicks
presented by Gorham High School, winner of the Class A State Finals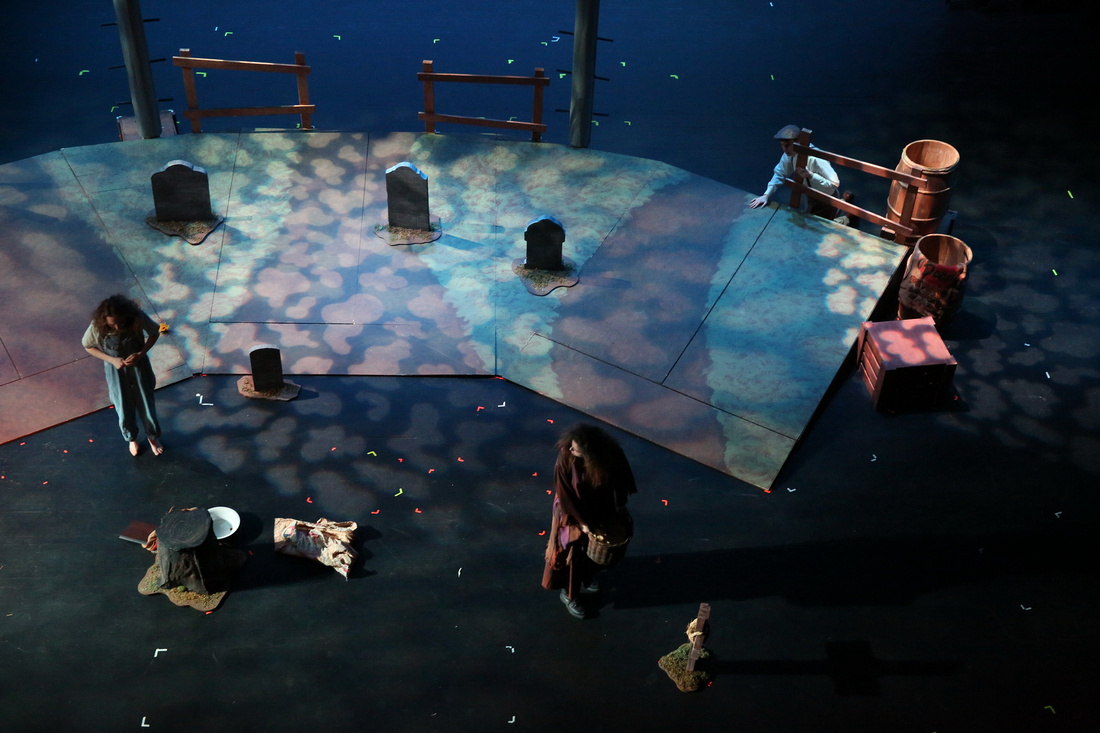 TAKEAWAY: HANDS CAN SPEAK AND OUTSIDERS CAN CONNECT
The Neverending Story (Atreyu and the Great Quest)
presented by Oceanside High School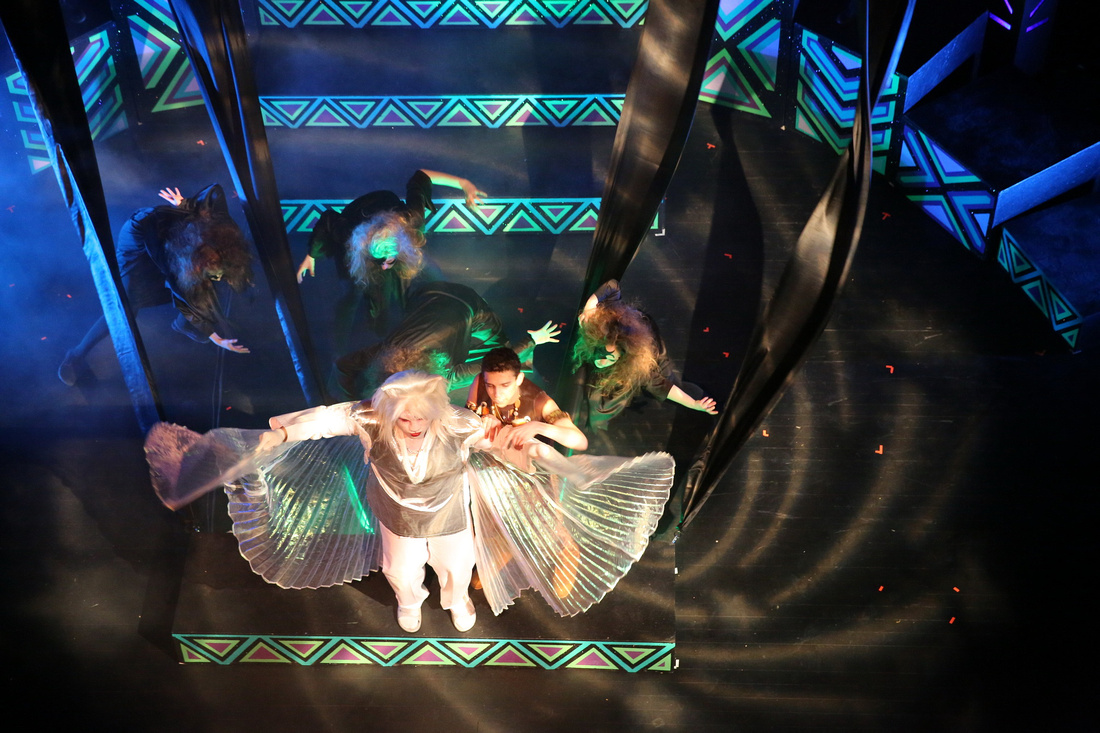 TAKEAWAY: EVERYONE HAS WINGS (quote from the team t-shirt) and LISTEN TO THE LINE THAT SPEAKS TO YOU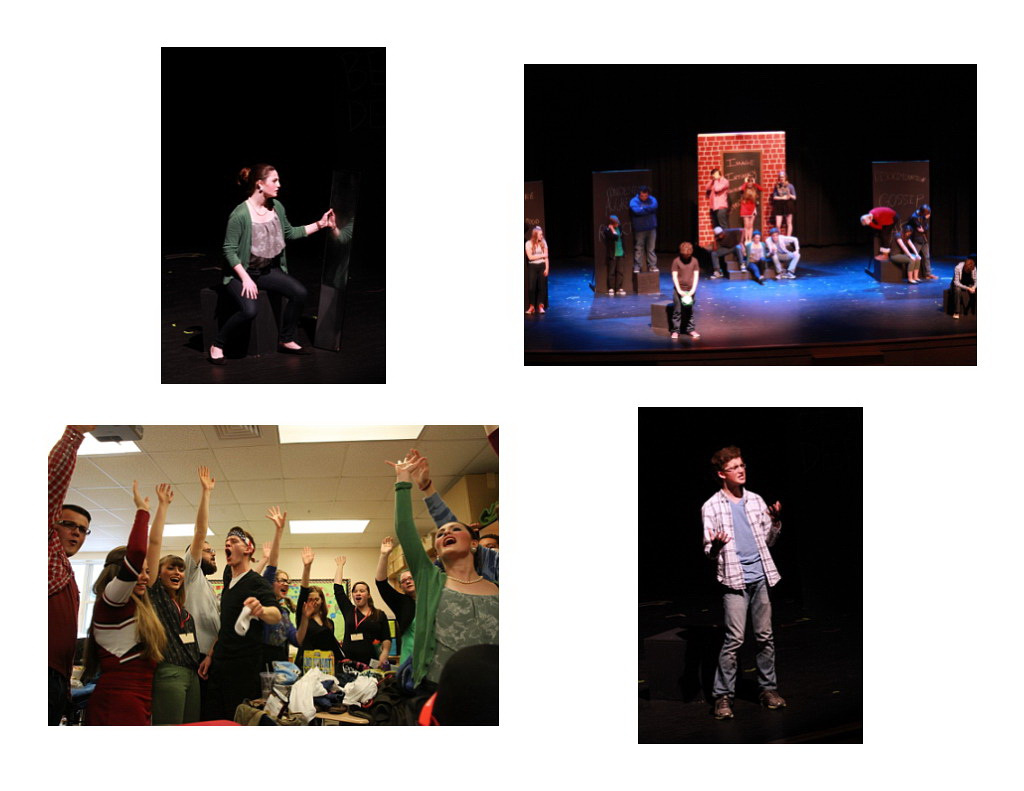 And You May Contribute a Verse
presented by Bangor High School
TAKEAWAY: HOPE, as pictured above, and WE OWN THIS SHOW (which was written entirely by students)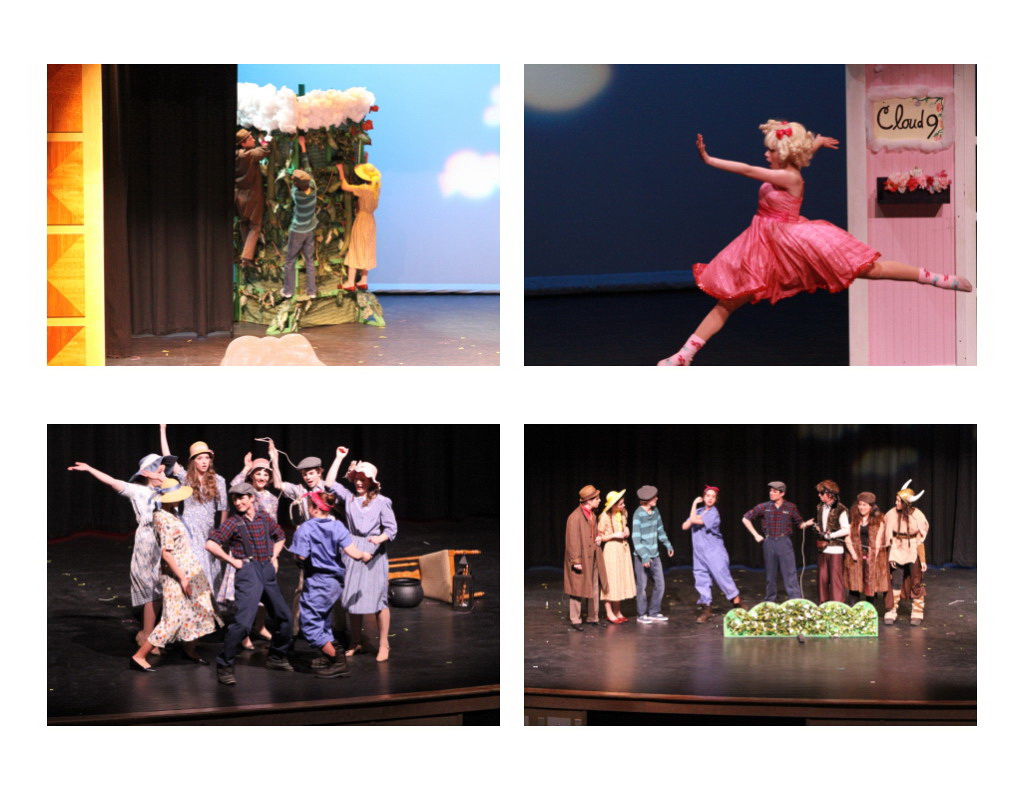 Jack and the Ruffians
presented by Scarborough High School
TAKEAWAY: SMILES AND SUPPORT SAY IT ALL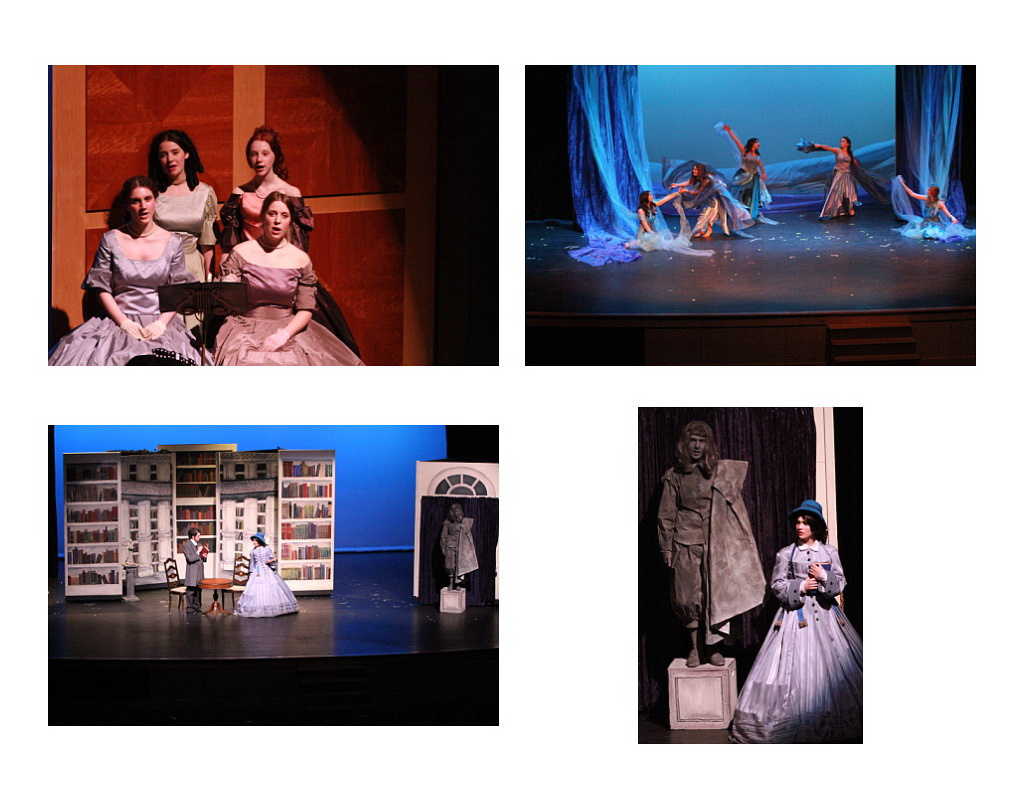 Charm
presented by The Theatre Company at Falmouth High School
TAKEAWAY: PASS THIS ROCK AROUND AND REMEMBER THE MEANING OF WATER AND THE POWER OF STONE
The Spirit of Life- Hasidic Tales of the Holocaust
presented by
Windham High School
TAKEAWAY: THE HUMAN SPIRIT PREVAILS, as shown in AUTHENTIC FAMILY PHOTOS and heard in MUSIC
TAKEAWAY (HEARD BACKSTAGE 7 TIMES FROM TOM HEATH, FESTIVAL TECH DIRECTOR): "IT'S YOUR SHOW NOW!"
MANY MORE PHOTOS AVAILABLE SOON AT MARTI STONE PHOTOGRAPHY . SECOND SHOOTING BY COLIN STONE. MANY THANKS AND MUCH RESPECT TO THE STUDENTS, DIRECTORS, AND FESTIVAL HOSTS-AS WELL AS THE MAINE PRINCIPALS' ASSOCIATION AND MAINE DRAMA COUNCIL- FOR KEEPING IT ALL GOING EVERY YEAR.