Tropical storm Andrea graciously made her nor'easter exit an hour before Mary Kate and Trevor began their wedding ceremony at the Children's Chapel, in Rockport, Maine on June 8. Here's a sneak peek!
A bittersweet look at the little girl, the memories of teen and college life,
the wedding dress, and the open shelves and door of the future.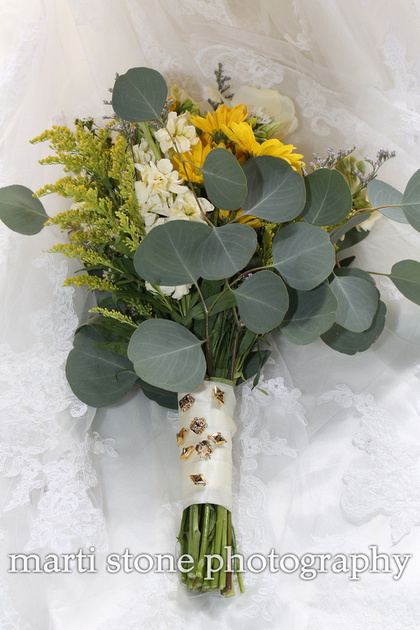 Many of the attendants were fraternity/sorority members who
contributed their pins to the floral bouquet for the ceremony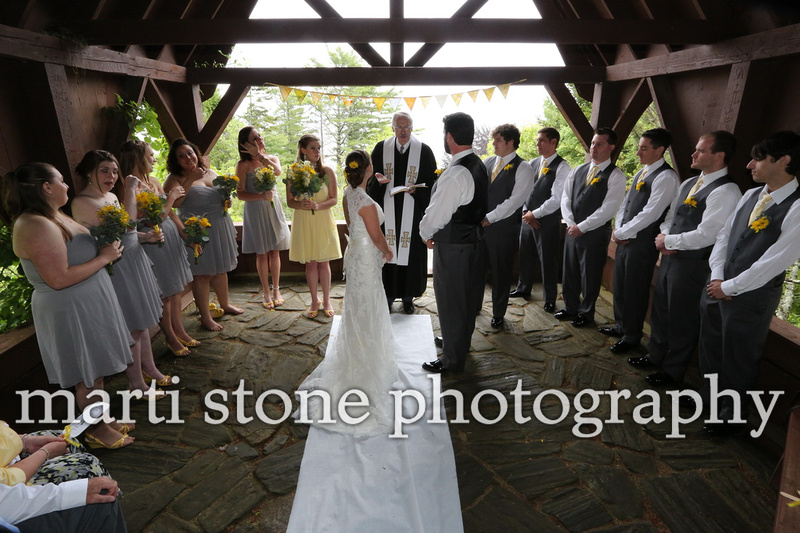 The minister, who traveled from upstate New York, included his memories of baptizing the bride as a baby.
The ceremony took place at the Children's Chapel in Rockport.
The smile says it all, and they were both smiling the whole day, except when they were kissing!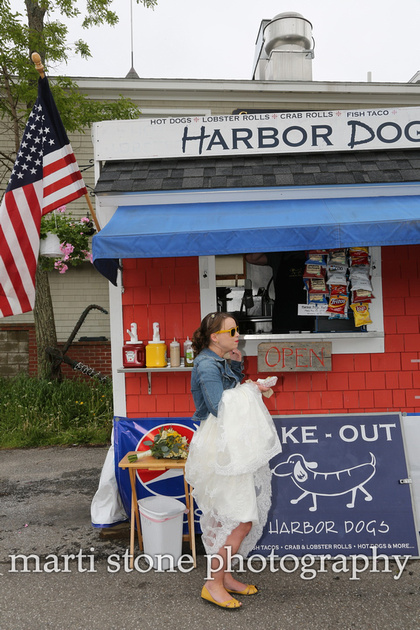 A true Maine bride: jeans jacket, hot dog at Harbor Dogs, bridal gown
Good times aboard Betselma after the ceremony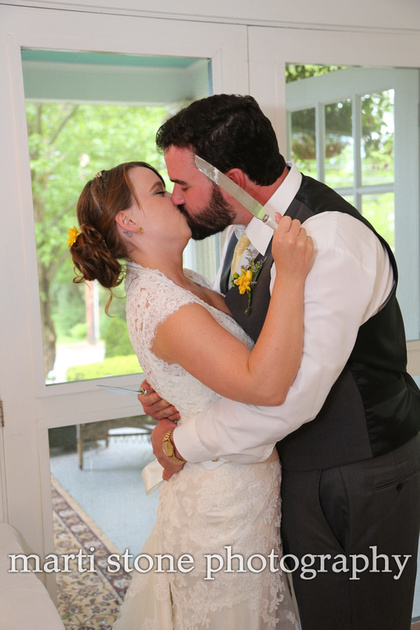 Lobster and steak at The Whitehall Inn followed by the cake-cutting which looks more dangerous than it was.
Everyone survived and moved on to the after-party at the home of a much-loved Grandma who died recently but attended in spirit.
All the best to Mary Kate and Trevor and your families and friends as you move on to the next part of your journey.