It is a quintessential summer day on the coast of Maine for a wedding aboard the Heritage, sailing from Rockland Harbor.
Captains Doug and Linda Lee built the schooner and have quite a collection of sea time and sea stories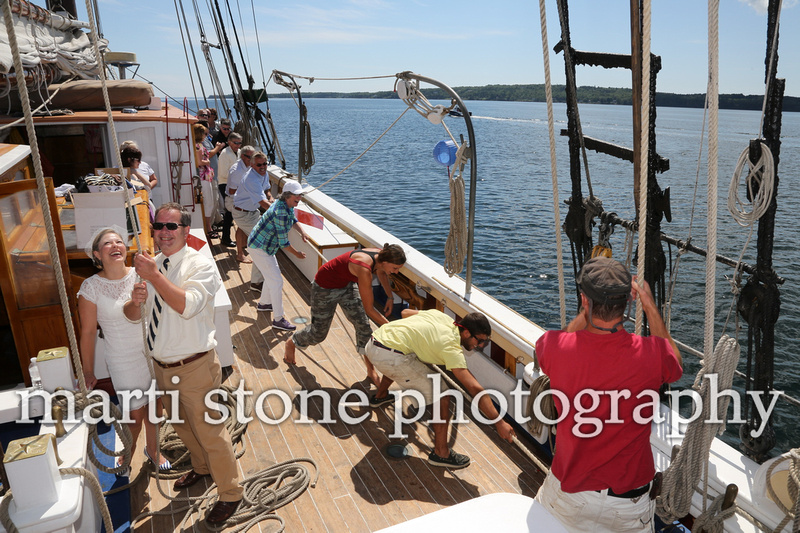 It takes plenty of hands to get underway aboard the Heritage
The Rockland Breakwater Lighthouse from the Heritage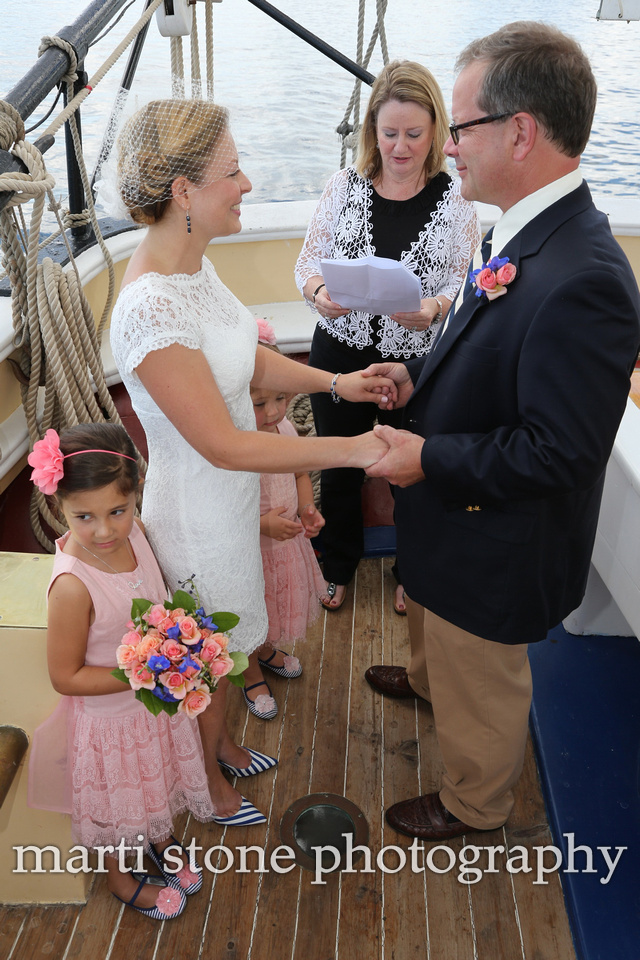 Megan and Archie are married under fair skies and fair winds
Bring on the party!
The wedding party and guests
The hard-working crew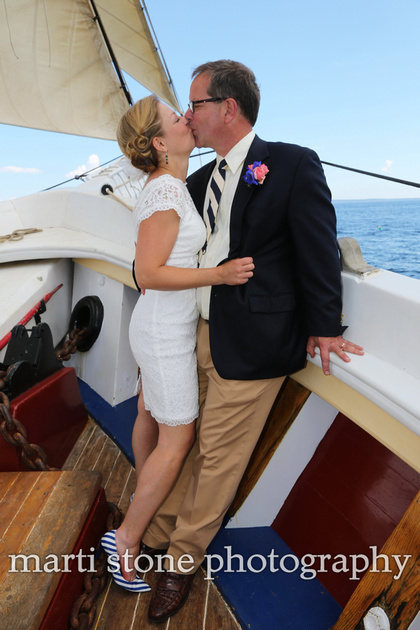 The lovebirds
Cheers!
The feast was catered by In Good Company
You know you're in Maine when you see lobster like this
We know where Megan gets her sense of style
The Heritage under sail. I took this last year from another schooner in the fleet.
Congratulations to Megan, Archie, Hazel and Stella! What a wonderful way to begin a new phase of life. Many more photos here: http://martistonephotography.zenfolio.com/williamsgreen